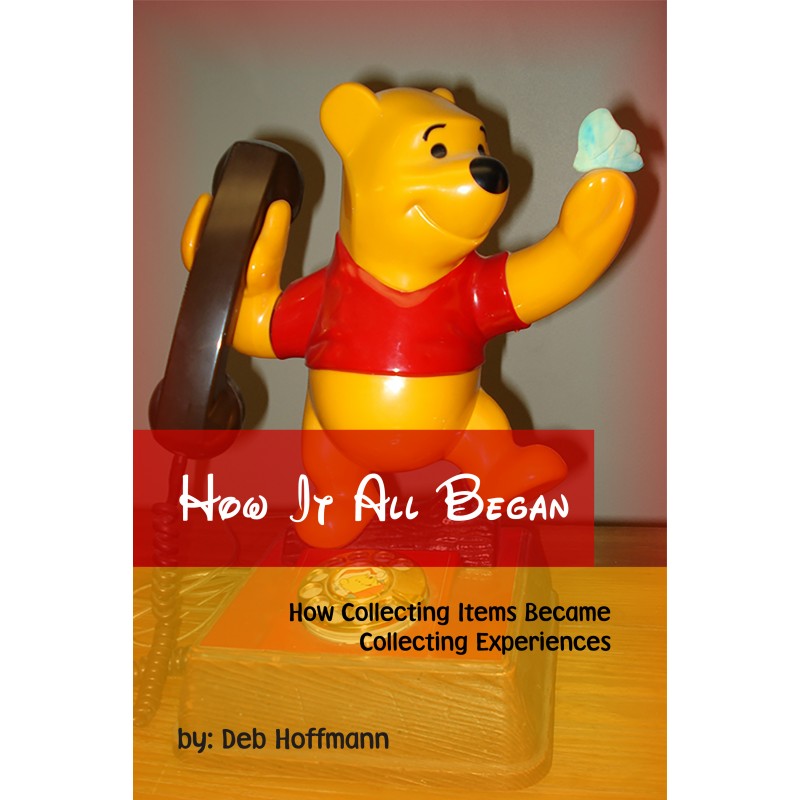  
How It All Began - AUTOGRAPHED
AUTOGRAPHED: How It All Began

Most items are shipped using USPS.
AUTOGRAPHED COPY

How It All Began: How Collecting Items Became Collecting Experiences

I imagine I will now be asked the question as often as I am asked why I collect, "Why did you write this book?"

My first inspiration came from the encouragement of friends and relations who would hear the stories I would tell regaling about the adventures Gary and I experienced because of collecting and being the Guinness World Record Holder for the Largest Winnie-the-Pooh and Friends Collection. They would remark, "Wow, you should write a book". After 15 or 20 comments I thought, what the heck?

If reading How It All Began can be the encouragement someone needs to follow their own passion, then collecting gets that much sweeter.

I admire people who follow a dream with commitment. I think about: artists, athletes, self-care enthusiasts, business owners, volunteers, animal lovers – the list goes on and on. The one trait they all have in common is following their passion and having fun along the way. That is how I describe collecting Winnie-the-Pooh.

I can say, with all my heart, the journey has been outstanding. Join Gary and me as we traipse across the world in search of Pooh.
Data sheet
Character

Pooh

Item Condition

New - in original packaging / tags
You might also like