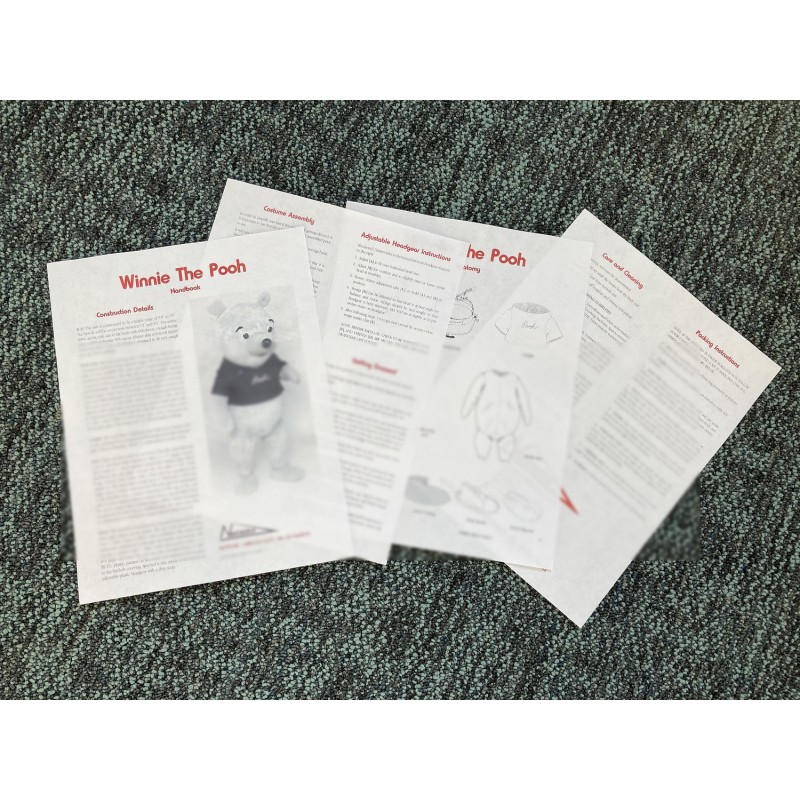  
Vintage Winnie the Pooh 80s Sears Costume Handbook Copy
Vintage Winnie the Pooh 80s Sears Costume Handbook Copy
This is a photocopy of the original Winnie the Pooh Handbook included with the walk-around costume supplied to the Sears stores in the 80s. The costume was used during Kids Department sales and store special events.

These 4-pages include Construction Details, Costume Assembly, Adjustable Headgear Instructions, Getting Dressed, The Anatomy, Care and Cleaning and Packing Instruction Details.

The details are amazingly detailed. Even though these are copied pages, they are a fun and fantastic addition to any Pooh collection.

I wish I could go back in time and save all the vintage 80s costumes from being returned to Disney for destruction. I had the honor of playing Pooh for Sears for 3 years and loved every time I put the suit on.

Pages will be sent unblurred and unfolded in a 9" x 11" envelope.
Data sheet
Character

Pooh

Item Condition

New - not in original packaging