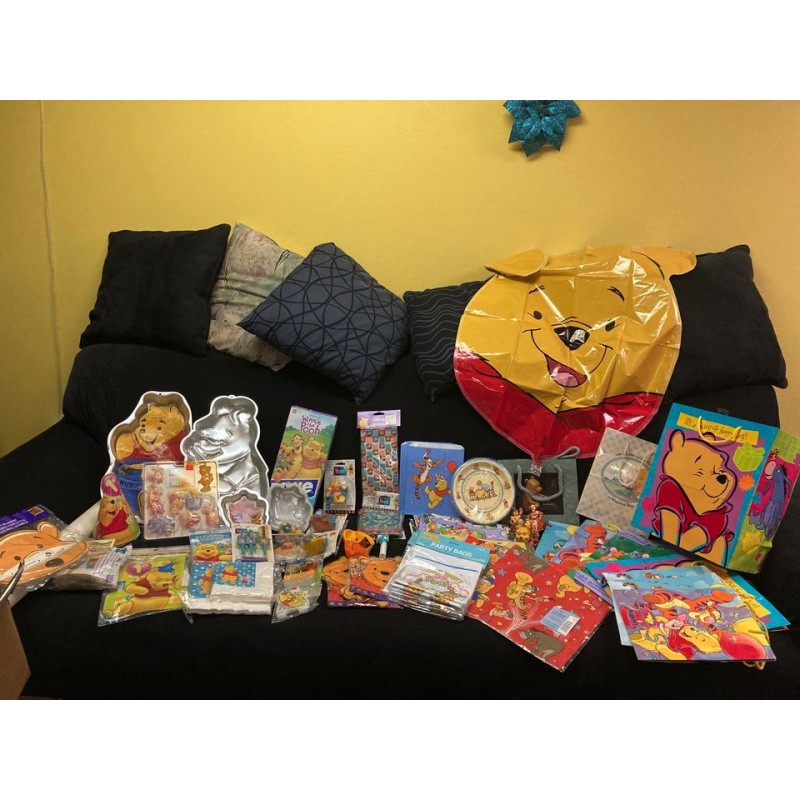  
Birthday Pooh Party Pack Hat Candles Cake Mold Wrapping & Bag
Birthday Pooh Party Pack Hat Candles Cake Molds Wrapping & Bag

Most items are shipped using USPS.
Birthday Pooh Party Pack Hat Candles Cake Pans Wrapping & Bag

Birthday Pooh Party Pack

Variety of new/previously loved vintage items. Feel free to email me with questions.
Selling as a lot.

Includes:
Cake pans
Candles
Cupcake picks / Candle Holders
Napkins (some new some opened)
Party Bags
Large and small gift bags
New and used wrapping
Balloons
Invitations
Cake Topper / Figurines
Party Hats
Hand puppets
Streamer
Candy / Sucker Mold

Most of these items are no longer available.
Data sheet
Character

Eeyore
Piglet
Pooh
Tigger

Item Condition

Some New / Some Used